Browse Categories
Subscribe

Get email updates on new products
Contact Us

Factory Add. : Luoqiao Industrial Zone, Lingxiang Town, Huangshi, Hubei, China Office : 1004, Block 5, Yijing Square, No.3 Tianjin Road , Hua... Contact Now
195-27-00150 Floating Seal For Komatsu D155 PC300
Part# 195-27-00150
One set = 2 metal rings + 2 rubber ring
Material:steel +NBR60
Application: Construction / Agriculture / Mining industry
Stock offered
Made in China
Packing: Shrink films + inner box + Standard export carton + fixing band
Free wooden pallets and wooden boxes offered
195-27-00150 Floating Seal For Komatsu D155 PC300

Part# 195-27-00150

Weight: 3.74 kgs

One set = 2 metal rings + 2 rubber rings

Material: STEEL 100CR6

Hardness: 58-65 HRC
1, Competitive Pricing, 30% - 50% lower than the original parts
2, ISO certified Products
3, Experienced team with years of knowledge
4, In-House engineering and Design Capabilities
5, Just-in-time Inventory Programs for OEM/OES
We will attend the Bauma exhibition in Shanghai as the exhibitor. Warmly welcome to visit us , talk with us face to face.
We will show you the latest new hot sale floating seals there. :)
If you want to see any sample there, please feel free to contact me. floatingseal04@rvton.com. Your request will be arranged. 
- Our Products: floating seals (duo cone seals, seal group, lifetime seals, heavy duty seals).
Material: 1) Steel Gcr15 / 100Cr6; Hardness: 58-62HRC
                 2) cast iron 15Cr3mo; Hardness: 60-68HRC
- Rubber Rings: NBR60, silicone, Viton, HNBR.
- Hardness: 58-62HRC / 60-68HRC
-Size: 38-1000mm
-It Is four types floating seals: Standard Type / XY-type / L type / iron plate type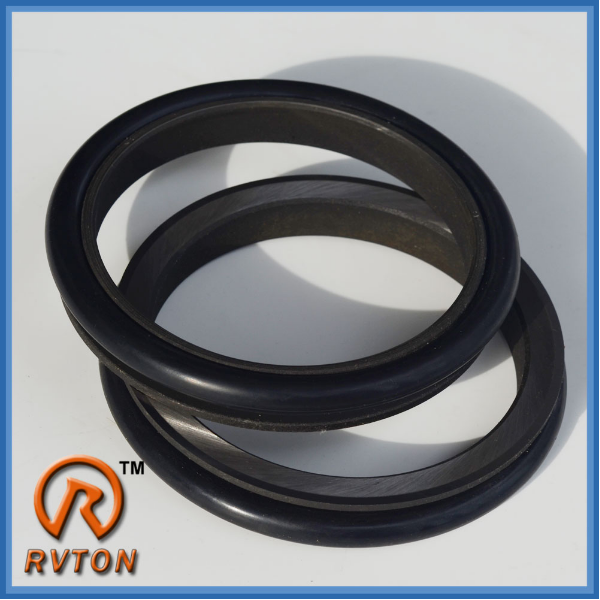 XY-type                   L type                   iron plate Type         Standard Type    
Specifically engineered for heavy duty, rotating applications, floating seals are designed to withstand extreme wear and tear. They consist of two identical metal seal rings mounted face-to-face in separate housings, and each metal ring is centered within its housing with an elastomeric element. This allows one half of the mechanical face seal to remain static in the housing, while the other half rotates and seals on the lapped surfaces.



Designed for use in transmissions, pumps, axles, wet braking systems, axles, rollers, and final drives; these seals are developed using special cast iron materials resulting in extraordinary wear-resistance. Mechanical Face seals have proven beneficial in gearboxes, mixers, stirrers, wind-driven power stations as well as other applications requiring maintenance-free lifetime sealing.
 

-Heavy Industry: Mining, Construction, Agriculture





-Tracked Vehicles: excavators, bulldozers, tractors, trucks ...




-Axles




-conveyor system




-Tunnelbohrmaschine




-Travel Engines, final drives, track rollers, idlers ..



Floating Seals OEM for Komastu, Hitachi, Caterpillar, Trelleborg, Goetze, Kobelco, Kubota ... 

2445Z1109 
CR3069 
MT4021-1881 
R45P0018D25 
TD0352 / 04 
5691020340 
5691020530 
TD00611 / 02 
UK5500 
204-50805000 
TZES 100-154B 
TZ300A-1010 
TZ310B-1027 
TZ550A-1010 
TA860A-1010 
TZ150A-1010
ES-64
58.845 to 20.500
7T0158
45P0018D18
655973C91 
988 430 
R45P0018D9 
R45P0018D27 
R45P0018D13 
R45P0018D14 
R45P0018D16 
R45P0018D18 
R45P0018D29
R45P0018D20
CR1857 
TZ010F-1027

U17386 
CR 4359
ES-56
5691020160
MT4000-7918
R45P0018D6
JB5680 
R45P0018D12
ES-102 
R45P0018D15 
TLDOA1460 
619-95032001 
ES-209 
TZES100-250-A 
GZ5810 
TLDOA5300-2CP00

YN53D00008S023 
TZ150F-1027 
TZ200B-1010 
110-30-00085  
110-30-00045
123-0638
1C9748 
LQ15V00020S067 
760S297FS 
YN15V00037S029
4176379
4110358 
JB5830 
R45P0018D28 
VOE14522998
140-30-00040
140-30-00141
141-30-00610
317-6441
9W7206
1796863
4128201
4508192
4060222
170-30-00110
170-30-00210
175-30-00070

3176441
9W6644
1456034
4110359
4512571
4060225
20Y-30-00040
130-27-00020
150-27-00025
9W6822
3T6602
6D1190
4317586
4047279
4104605
150-30-00035
154-30-00035
154-30-00833
154-30-00830
154-30-00832
154-30-00831
CR3820
CR4050
9W2629
205-9025
9W9230
9W6622

4110360
4153468
4163731
4068433
4153731
4163731
141-27-00015
150-27-00015
150-27-00016
204-30-00041
170-27-00020
9W7205
4D8960
9W6623
6Y0855
3144128
4110362
4153732
4508193
4056360
4111361
170-27-00025
195-27-00022
423-33-00020
423-33-00021
6Y0856
9G5349
1326141
4D4471
4110363
4507221
4642180
4110364
100-27-00030
175-27-00120
175-27-00121
21T-30-00110
9G5323
4D4510
9W7202
9W7201
4110366
4110367
4513173
4092483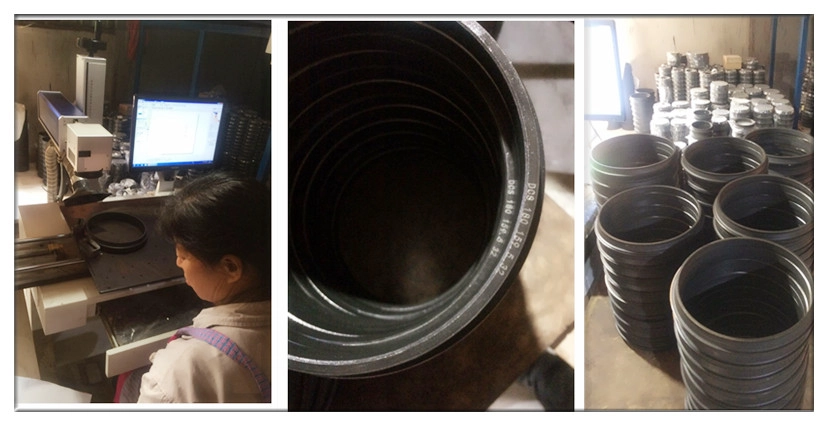 Still other sizes and part numbers of the seal group please contact me! 
Installation Methods:
1. With special tools Installation: The pressure is directly to the O-ring. As shown, the special tool between the metal floating ring and the rubber ring is mounted in the direction of the seat hole, the rubber ring is pressed evenly into the hole.
. 2 Other Methods of Installation: An auxiliary O-ring between the conical annular surface of the floating oil seal and sealing O-ring is attached (see figure). The ring of the floating oil seal evenly by the pressure and the auxiliary O-ring clamp the O-ring is applied to ensure the other correct installation position.

- As a manufacturer, we have been focused on the producing and researching floating seals for 16 years. 
- Rvton is the Italy Top undercarriage parts company's regular supplier.
- Rvton floating seals are exported to Asia, Africa, Europe, the Middle East. North America, South America, Oceania.. ISO and TÜV certified.
- Support the new designs, the floating seals is made according to your drawings and samples.
- We keep regular goods in stock for fast delivery.
- Free printing service on the metal seal rings. Log, size, part # are offered upon your request.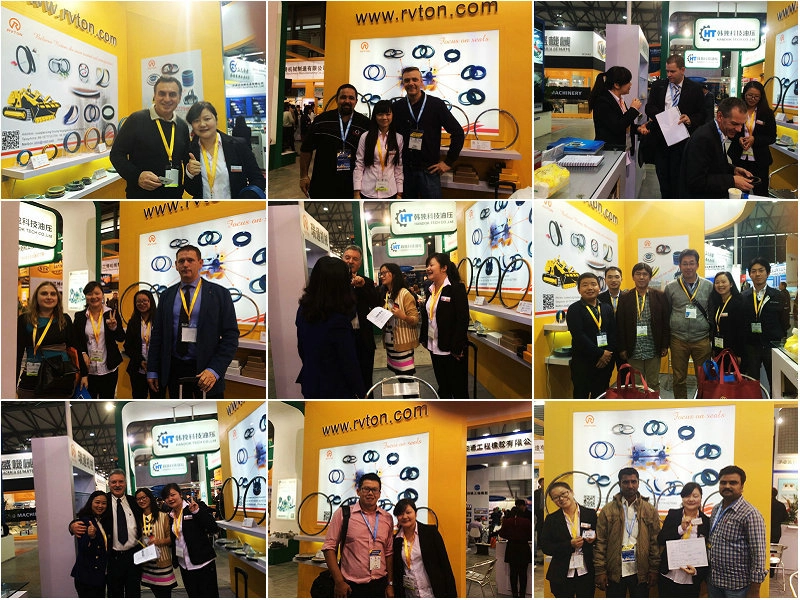 For more information please contact me! The catalog and price list will be sent to you upon request :)

Brown / yellow box + inside shrink films + standard export carton.
Free wood pallets and wood case are available on request.

- Convenient transportation and economic shipping cost.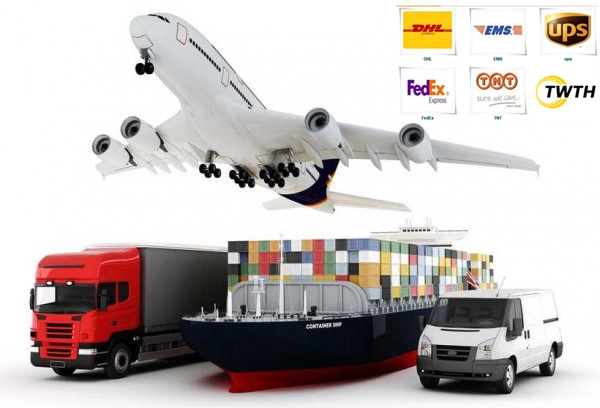 Contact me freely now for price and more details :) 

Fay Xu
Sales Representative
E: floatingseal04@rvton.com
WeChat: 008618772280161
Skype: fay.xu3
Huangshi Rviton Machinery Co.,Ltd
Tel:+86 15717237241
Contact Person:Fay
PDF Show:PDF
Other Products