Browse Categories
Subscribe

Get email updates on new products
Contact Us

Factory Add. : Luoqiao Industrial Zone, Lingxiang Town, Huangshi, Hubei, China Office : 1004, Block 5, Yijing Square, No.3 Tianjin Road , Hua... Contact Now
9W6677 Aftermarket Duo Cone Seal Group Supplier
1, Nth: 9W6677
2, new aftermarket parts
3, material: steel 100Cr6 + NBR60
4, metal hardness: 58-62 HRC
5, rubber hardness: 60-65 °
6, life: 3000-5000 hours
7, warranty: 18 months
8, packaging: shrink film + internal box + standard export carton + wooden pallet + wooden box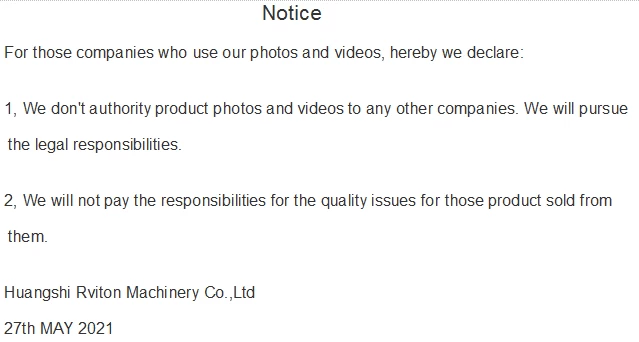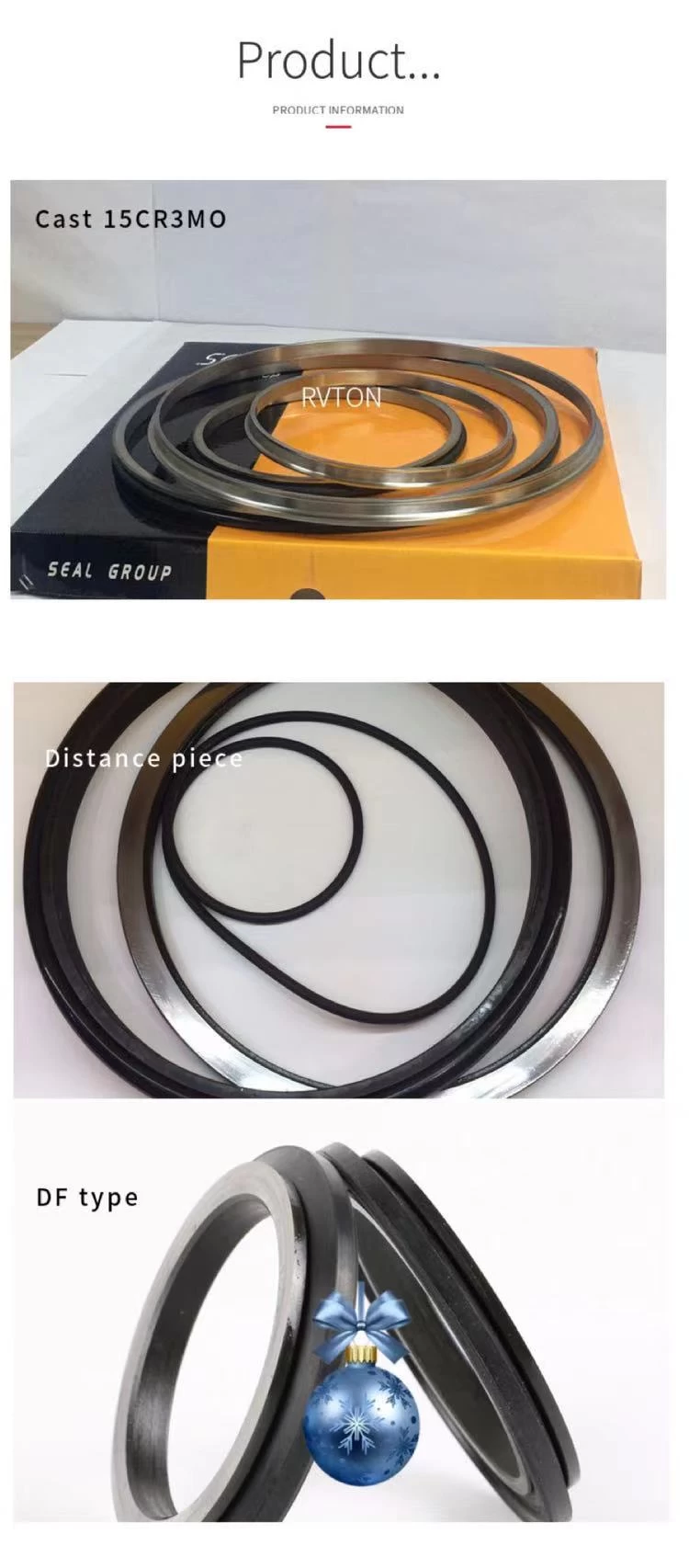 | | |
| --- | --- |
| 1 Set | It consists of two metal seals and two rubber ring |
| Shop | usable |
| material | 100Cr6 steel + NBR60; application 15Cr3MO and NBR60 |
| Guarantee | 18 months |
| fly | Wuhan, Shanghai, Qingdao, Ningbo, Shenzhen, Xiamen |
| package | Shrinkage film + internal box + standard export carton + wooden pallet + wooden box |
More models of components
machine
section#
Komatsu cross number
110-30-00045 140-30-00110-30-00110-30-00110-30-00170-00110-00110170-30-00110170-30-00110
175-30-00700 20Y-30-00040150-27-00020150-27-00020150-27-00020150-27-00027 150-27-00027
204-30-00041 20Y-30-00100 10Y-30-00100 150-30-00035 154-30-00035 154-30-00830154-30-00830
154-30-00833 170-27-00010 198-30-00072 21T-30-00110 198-30-00072 423-33-00020 423-33-00021
205-30-00052 14X-27-00100 566-33-00010205-30-00050 195-27-00022 175-27-00120175-30-00120 175-30-00900
20Y-30-00430 22U-30-00060 22B-30-00030 20Y-30-1030 20Y-30-00100 204-30-00100 198-30-00100 198-30-00073
175-27-00102 21N-30-00040107M-27-0001014M-27-00101017M-27-00101 208-27-00140
195-27-00100 568-33-00016 562-33-00200 Tzes 100-154S TZES 100-154B TZ-ES100-250-A
Caterpillar crossing number
9G5311 9W6666 1M8747 9W6647 5M1176 6T8433 9G5315 9W6671 9W6680 9W7220 8E5609 9W7225
6P3595 9G5345 9W6690 9W6691 9W7216 2M2858 9W7223 9W6691 1P7249 5P7146 9W7243 7M0481
5P0204 7T0159 9W6651 9W7233 7T0157 108-6997 5P0373 9W7213 9P9663 8E2042 9W6694 9W3732
1141497 9W7201 9W7202 9W6620 9W6619 9W3956 169-6442 6Y0855 9W7204 6Y0856 9G5349 3144128
205-9025 9W7204 6Y0856 9G5349 1796862 1796863 145-6034 9W6644 9W6822 3T6602 365-4920
2627244 3176441 9W7206 1796864 1C9748 1456035 3144130 1791292
Hitachi cross number
4176379 4110358 4128201 4508192 4128201 4508192 4060222 4110359 4512571 406025 4047279
410468 4163711 4163711 4163711 4163711 4163711 4163711 4163711 4163711 4108193 4108193 4508193 4508193 4056360
41113644507221 4642180 4110364 4110367 4513173 4092483 4082631 4110368 4110369 4114753
4179741 4066695 4179741 406695 4179741 4066695 4131844 4138544 4082698 4138544 4082698 ZAX200-5G Xkah-00916 xkaq-00219
Xkah-01012 4245703/4200413/4350347 / 4344155 4082698 4082698
Koborco Cross and others
58845-01500 R45P0018D2 R45P0018D3 TD00348 / 17 R45P0018D4 5691020160 MT4000-7918
R45P0018D6 JB5680 619-89900440 71418383 05/903811 1.180-00, 512. Cr.3069. Xz993774. MT40211881
R45P0018D21 R45P0018D25 TD0352 / 04 0964294 5691020340 5691020530
R45P0018D12 2445Z1110 R45P0018D27 TD00611 / 02 R45P0018D13 United Kingdom 5500 R45P0018D14
204-50805000 R45P0018D14 R45P0018D15 760S126FS TLDOA1460 R45P0018D16 R45P0018D18
R45P0018D8 R45P0018D29 RG-30 OK5110 H-25 JB5820 619-95032001 R45P0018D20 760S247F JS2650S YN53D00008S023 LQ15V00020S067 R45P0018D22 760S297FS YN15V00037S29
11.3209 2410011743S24 R45P0018D28 58845-20500 U14568 45P0018D18 45P0018D18 R45P00018D9
988430 R45P0018D9 20306 U16184 2445Z1109 Hel-127 A2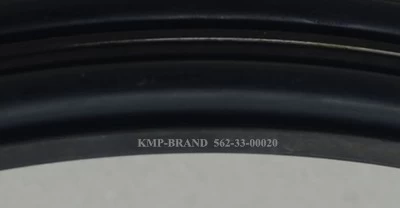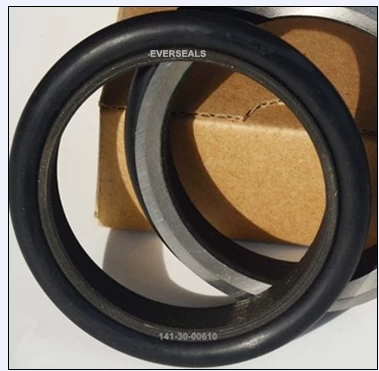 product description
Name: floating; heavy seal; seal group; duo cone seal; floating oil seal
38mm to 1000mm
ISO 9001: 2000 certification factory
Floating material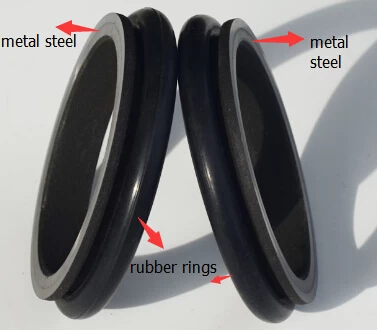 1, metal: steel GCR15 / 100Cr6 and cast iron 15Cr3MO
| | | |
| --- | --- | --- |
| metal | Steel GCR15 / 100CR6 | Appliance 15C33MO |
| Surface smoothness / roughness: | ≤ Ra0.2μm | 6.3-12.5μm |
| Convenient face smooth | ≤ Ra0.15μm | ≤Ra0.1μm |
| Pressure load | ≤0.15 MPa. | ≤ 0.3 MPa. |
| Line speed | 2m / s. | 3 m / sec |
| temperature range | -100~200 ° C | -40 ~ 160 ° C |
| Hardness (HRC) | 58-62 | 65-68 |
| Life (hours) | 3000-5000. | 5000-8000. |
2, rubber ring: NBR60, silica gel and FKM rubber ring
| | | | |
| --- | --- | --- | --- |
| material | NBR60. | silicon | FKM. |
| hardness | 60 ° ~ 65 ° | 60 ° ~ 65 ° | 65 ° ~ 70 ° |
| Minimum tensile strength | 11MPA | 10.5MPa | 12MPa |
| Minimum elongation on the brake | 320% | 500% | 240% |
| Permanent deformation | 12% | 8% | 25% |
| temperature range | -42 ° C - + 120 ° C | -48 ° C - + 210 ° C | -30 ° C - + 230 ° C |
| proportion | 1.25 | 1.19 | 1.75 |
Product use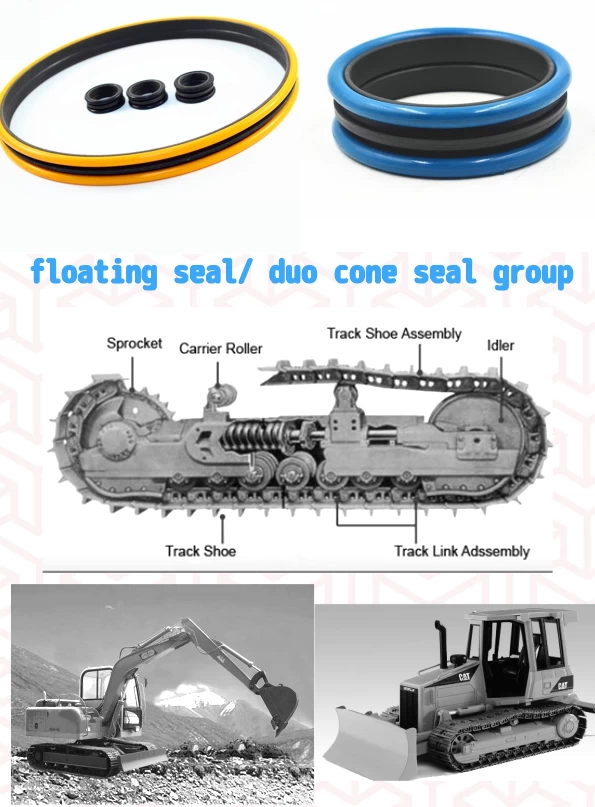 From the customer's test report: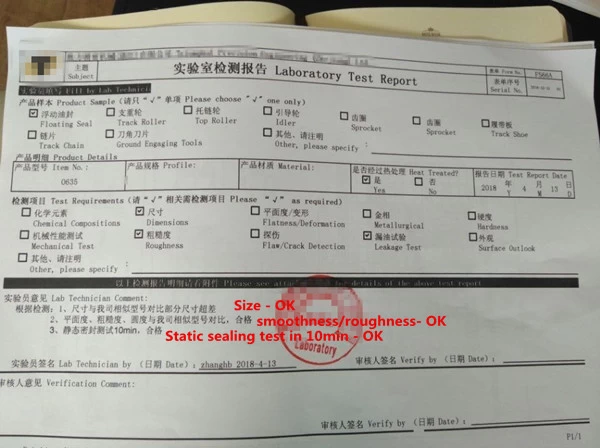 Feedback from users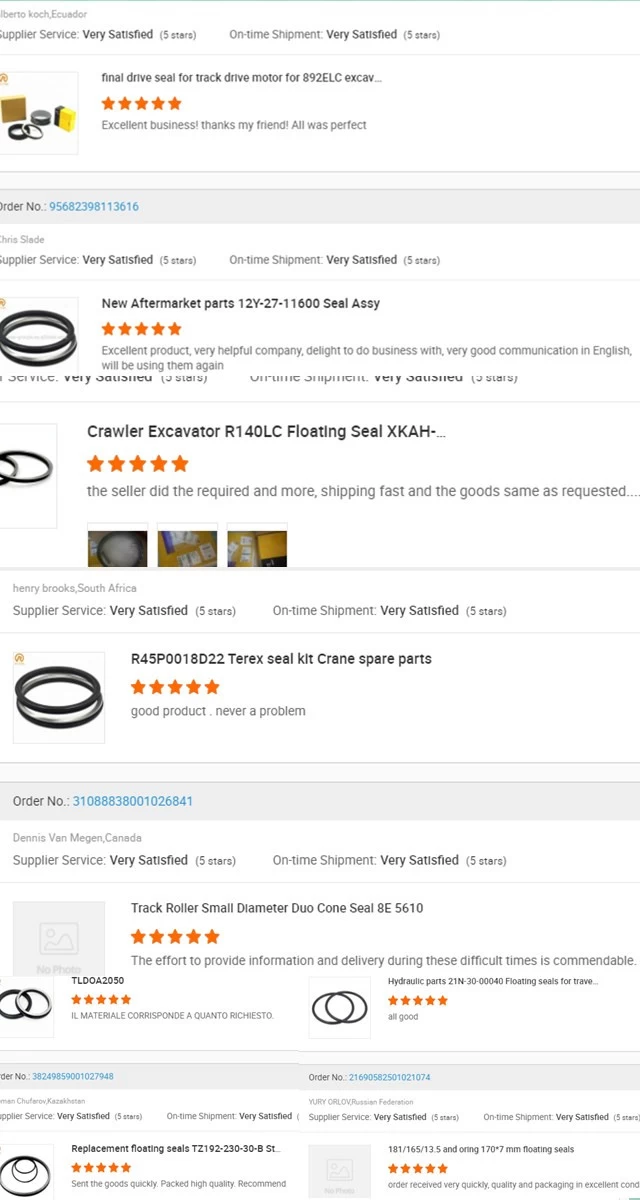 Packaging and transportation
- Using long print machines, the component number prints the log.
- We keep the oil during the packaging to prevent each sealing scratch due to transportation.
- Yellow box and brown neutral box

- DHL / FEDEX / UPS / TNT Express; Air / C Transportation provides competitive prices
- FOB Shanghai / Guangzhou / Shenzhen / Ningbo / Fujian / Qingdao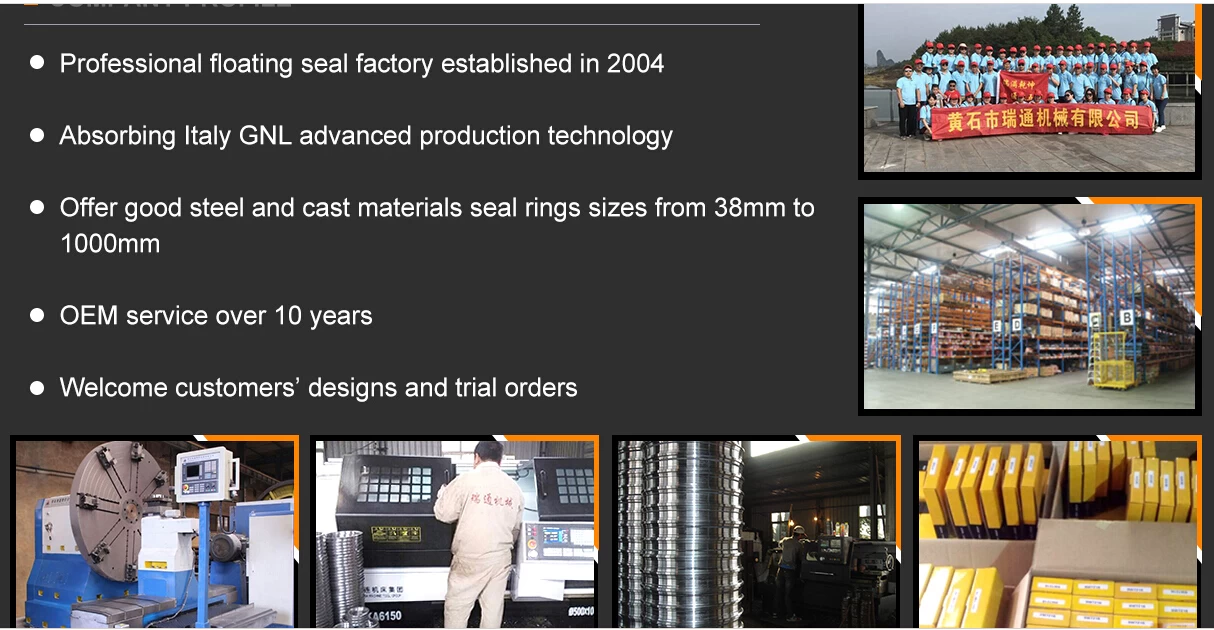 General problem
Are you a factory?
Yes, we are the 17 years of Hubei Province, China
- How do you control the quality?
We passed ISO9001 certification and professional QC team, each with 100% of each production process before the exit
- How long is it shipped?
In three days, stocks, according to the quantity of 15-30 days.
- Can I purchase a sample for testing?
Yes, we provide trial orders and sample orders for your quality assessment. We look forward to making more business in the future.
Welcome to contact us and visit us!
Huangshi Rviton Machinery Co.,Ltd
Tel:+86 15717237241
Contact Person:Emily
PDF Show:PDF
Other Products