Gaokao, everything is possible!
Rvton Rvton 2016-06-07 09:15:01
Gaokao is no ordinary test.
From praying parents accidently burning down trees, to forking out a 100,000 yuan to prepare for the career-defining exam, the most important time in a Chinese student's schooling is eventful, to say the least.
We've brought together everything you need to know about what students achieve by sitting the test, how it is continually changing and what gaokao has in store for students and their families, this year.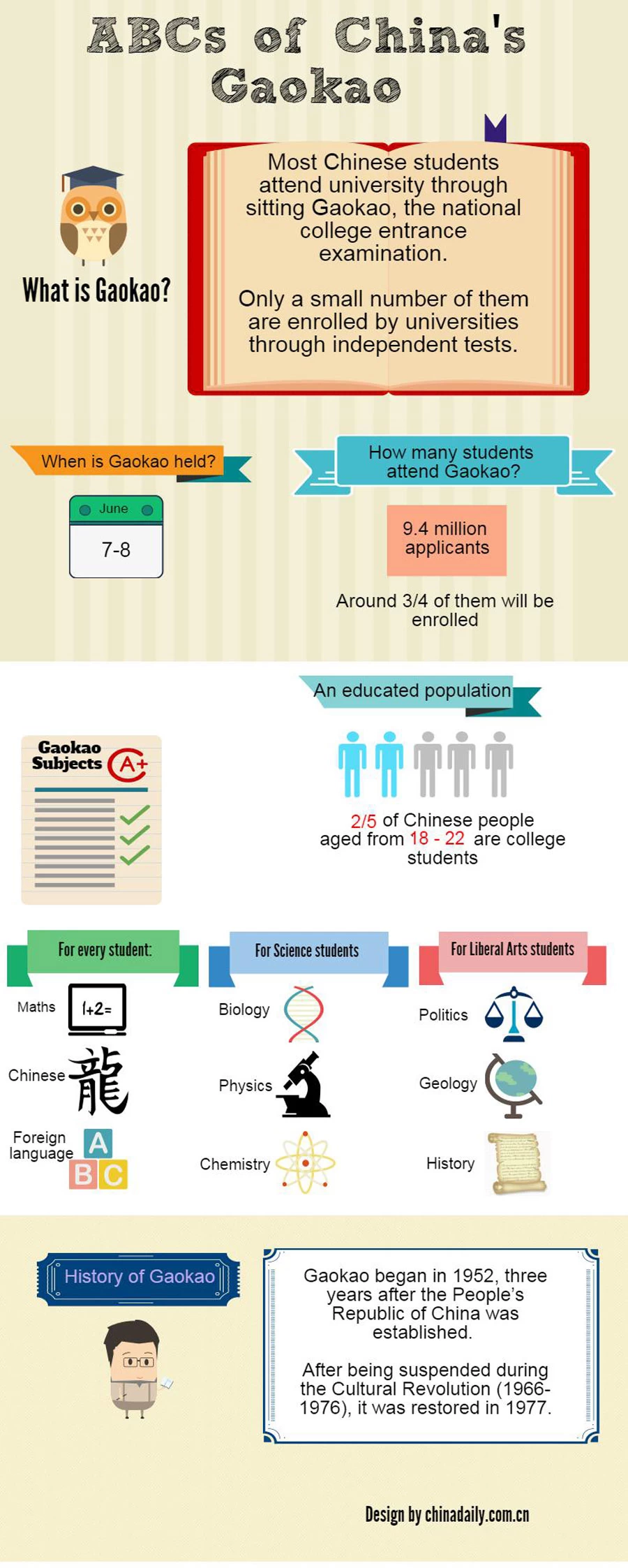 2 . How much does it cost to prepare for gaokao?
Preparing for the entry exam is no easy feat – for the brain cells, or the hip pocket.
In fact, it can cost up to 100,000 yuan when paying for extra classes, nutrimeals, school housing and private tutorials.
But it wasn't always this way. In the 1970s – less than fifty years ago – it would cost no more than five yuan.


Rvton wish all students have a great success!!!!